Man who drove tractor into path of train sentenced
2017-02-16 Source: farminguk.com
A man who drove a tractor into the path of a train has been ordered to complete 150 hours unpaid work.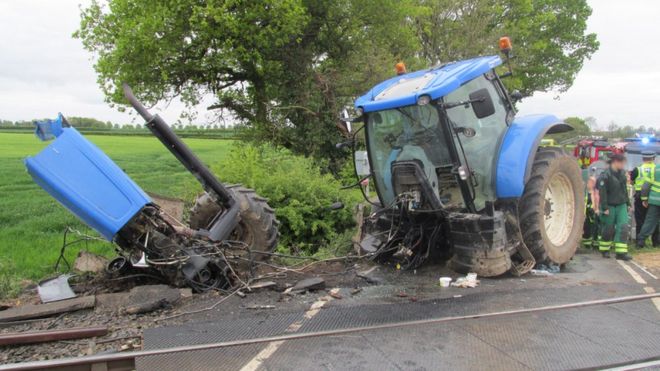 Judge Paul Batty QC, hit out at Network Rail saying that it was 'an accident waiting to happen'.
No-one was seriously injured when the passenger train hit the tractor at a level crossing near Flaxby in North Yorkshire in May 2015.
The court was told that the crossing gates at Oaxwood Farm near Flaxby, Harrogate, can still be opened as a train approaches.
On May 14 last year Andrew Doney approached the crossing on his tractor and opened them before driving onto the line.
British Transport Police said the incident had caused significant disruption to the rail network.
Ch Insp Glen Alderson of British Transport Police said: "It is astounding that no-one was seriously injured or killed in this incident."
He said the crash had closed the railway and adjacent roads for several hours and the incident cost Northern Rail £114,000 and Network Rail £3,660.
Doney of Ripon, North Yorkshire, was ordered to do 150 hours of unpaid work and pay £300 in prosecution costs.
Tag: tractor accident